All this, and grammar, too.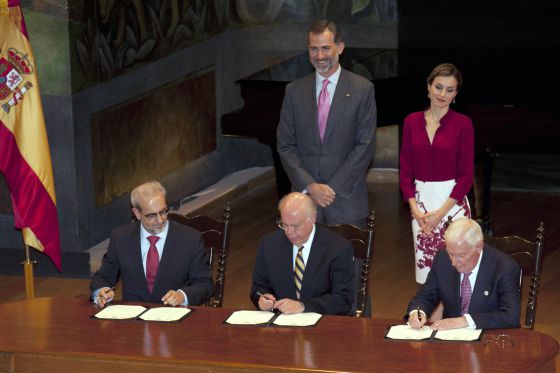 King Felipe of Spain is visiting Mexico, with a new proposal:
The only Spanish language proficiency certificate for the whole planetSpain's King Felipe presents new test for determining students' levels, wherever they are
Of course I couldn't resist the snark opportunity, and my first reaction was, Who died and made you king of the world?, which is not only snarky but also obnoxious, considering Felipe is king since Juan Carlos had to abdicate following allegations of corruption and a dead elephant.
The fact remains, however, that
There are 550 million Spanish speakers in the world, yet no international examination to certify proficiency in the language exists.
So I'm with Felipe and his Mrs., who
presided the presentation of Siele – the International Service for Evaluation of the Spanish Language.
. . .
The new certificate will be available on five continents, but the greatest effort will be focused, until 2018 at least, on three countries: Brazil, with 120 test centers, the United States with 100, and China with 60. More than 15 million people are currently studying Spanish in those three countries alone.
The Instituto Cervantes has more on SICELE (not Siele) here.
Siele? SICELE? We'll find out soon enough.