Before Greenpeace: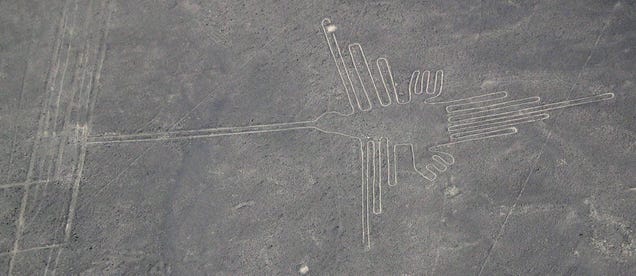 After Greenpeace: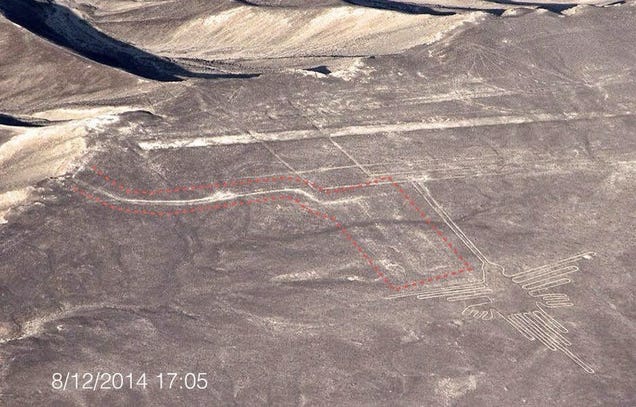 It's time to put the Greenpeace vandals out of business
ARGENTINA
Why Argentina Must Learn the Virtues of Economic Orthodoxy
Ignore Basic Economic Lessons, Bring on More Crises
BOLIVIA
Bolivia's YPFB Hit by Corruption, Sexual-Harassment Scandal
BRAZIL
Survivors Recall Genocide of Amazon Tribe in Brazil, the Waimiri-Atroari.
Brazil killer alleges 42 victims
Brazilian police arrest a man who says he killed 42 people in the last decade, which would make him one of the country's most prolific serial killers
CHILE
Chile Not Facing an Economic Crisis, Bachelet Says
Construction in Chile of world's largest telescope approved
COLOMBIA
Colombian Government, Rebels Resume Peace Talks
COSTA RICA
Take a Ride on Costa Rica's Fiscal Train Wreck
Executive Ignores Credit Risk, Overrules Congress for 19 Percent Spending Increase
CUBA
Cuban Regime Arrests Over 100 Activists on Human Rights Day
Police Target Dissident Ladies in White, Independent Journalists
'Al Capone' Justice for Fidel Castro
The AP's Latest Attack: On Cuba's Independent Rappers
DOMINICAN REPUBLIC
Abortion stalls Dominican Republic Penal Code vote
ECUADOR
Ecuador Moves to Block Disclosure of U.S. Propaganda Activities
Government attempts to prevent court discovery of documents at its U.S.-based PR firm
EL SALVADOR
El Salvador President to Cuba for Checkup after Falling Ill in Mexico, since that worked so well for Hugo Chávez.
GUATEMALA
Guatemala: Breaking the silence
How do a country and its people come to terms with the atrocities committed during a decades-long, bloody civil war? Dialogue is key here, and that's a focus of DW Akademie projects in Guatemala.
HAITI
Haitian President May Drop His Premier
To end an impasse and allow for elections, President Michel Martelly said that he would accept the recommendations of a commission that has called for the prime minister to resign.
IMMIGRATION
Adding Insult to Injury: Obama Paying for Illegal Amnesty with Fees Paid by Legal Immigrants
Sheriffs: Obama's Amnesty Creates 'Insurgence of Heroin,' 'Saloon-Door' Border Mentality
JAMAICA
Jamaica Approached To Sell PetroCaribe Debt
LATIN AMERICA
Neocolonialism update: Iran expanding its presence in Latrine America
MEXICO
Mexico minister denies home scandal
Mexico's finance minister defends his purchase of a luxury home, amid reports he bought it from a firm whose parent company won public contracts.
PANAMA
Panama: Cuba to Attend First-ever Americas Summit
PERU
Frantic efforts to save Lima climate change talks
Main talks suspended as delegates from 190 countries admit there is 'no consensus', while frantic efforts have begun to reach some token agreement, but few are optimistic of a quick resolution, if any
PUERTO RICO
Puerto Rico tops list of 25 best Caribbean islands list
URUGUAY
Former Guantanamo Prisoners Leave Hospital in Uruguay
VENEZUELA
The Precise Instant Everything Went to Hell
UK: Journalist's flat burgled, family threatened
VenEconomy: Drug Trafficking – The Other Pest of the Venezuelan Revolution
Mother of slain beauty queen seeks asylum in the US
María Eugenia Tovar, mother of beauty queen Génesis Carmona, killed during an anti-government protest in February, would not explain the reasons for her decision
US Congress passes sanctions against Venezuelan human rights abusers
The week's posts:
White privilege, indeed
Mexico: Gulf Cartel run from Texas
Venezuela: Default by September 2015?
Colombia: FARC using al-Qaeda for European drug trade
At Da Tech Guy Blog:
U.S. releases 6 al-Qaeda detainees to Uruguay
Time to put Greenpeace vandals out of business