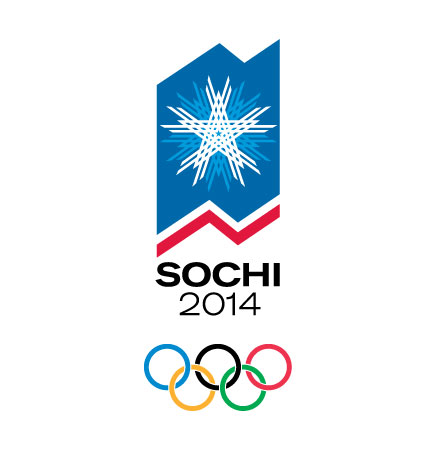 While the Sochi accommodations are nowhere near as nice as those in the more modest hotels in our hemisphere, Mexico sent the most interesting skier in the world, Bermudans wore shorts, and the guys from the Caymans wore shorts and flip-flops (which may explain why there only three). Dominica, Tortola of the British Virgin Islands, Jamaica (whose bobsled is now complete), Paraguay, Brazil, Peru and the US Virgin Islands also have athletes in Sochi.
ARGENTINA
Argentina bus crash near Mendoza kills at least 18
COUNTING THE COST
Argentina's great decline
It has gone from being one of the world's wealthiest nations to a serial defaulter, but can it get back on track?
Argentina: Repeat Economic Offender
ARGENTINA FREE FALL
Kirchner Government Doubles Down In Its War Against Math
Argentina is doubling down in its war against math. The WSJ reports that political activists loyal to President Kirchner are publicly targeting retailers by putting posters of the executives up all over Buenos Aires. The posters accuse the leaders of Walmart and other companies of fueling the country's ruinous inflation by raising prices, even as the government continues to devalue the official currency and ignore traditional IMF economic policy.
Argentina to US senators: Show a little respect
BELIZE
A magical world at Francis Ford Coppola's luxe resorts in Belize
Need isolation? Coppola's Blancaneaux Lodge is in the middle of the untamed, natural beauty of a Belizean forest preserve. Need local culture? Turtle Inn is on the coast near the fishing village of Placencia
BOLIVIA
Bolivia floods kill 38, more heavy rains forecast
The European Union (EU) Thursday called on Bolivia to respect the ruling of the Hague-based Permanent Court of Arbitration (PCA) in favor of British power generator Rurelec PLC, said an official. US$41 million.
BRAZIL
Brazil may face water shortages during World Cup, group says, but I'll bet it won't be like the Sochi water.
Removida delegada que apura ligação de Lula com mensalão
Responsável pelo inquérito que investiga a suposta participação do ex-presidente Luiz Inácio Lula da Silva no esquema do mensalão, a delegada Andrea Pinho foi removida do cargo nesta sexta-feira, 7. O inquérito que tem Lula como alvo será tocado por outro delegado, ainda não designado que pode pedir novas diligências ou o arquivamento do caso.
CHILE
Chile cool: art, music and graffiti in laid-back Valparaíso
The Chilean city of Valparaíso is alive with avant-garde culture and vibrant street art. Think mini Berlin by the seaside
COLOMBIA
Colombia`s media are wrong; election is up for grabs
Photo of Pres. Santos shaking hands with Timochenko, the FARC leader, back in the day, "If you want Timochenko as president and Iván Márquez in the Senate, you know who to vote for in the upcoming elections."
Si quiere a Timochenko en la presidencia e Iván Márquez en Senado, ya sabe por quien votar en próximas elecciones. pic.twitter.com/HmfE9jj3BJ

— cazador (@cazador2050) February 7, 2014
COSTA RICA
'Black Heart' in Brazil heat drives coffee turnaround h/t DP
CUBA
Gorki Aguila, Cuban Rocker Faces Sham Trial
Cuba Regime Supporters Caught Off Guard with Reaction to Fanjul Story
Oh Happy Day! NBC refers to Communism as "pivotal experiment"
ECUADOR
Xavier Bonilla's cartoon before:

Freedom of speech in Ecuador
Drawn and quartered
The government orders a newspaper to "correct" a critical cartoon
Xavier Bonilla's cartoon after:
EL SALVADOR
JJ Rendón is suing Salvador's president Mauricio Funes for $100 on defamation of character and slander from Funes calling him "a fugitive from justice, a rapist." (link in Spanish) I hope Rendón wins, and gets to collect.
GUATEMALA
Claudia Paz y Paz, A Guatemalan crusader is reined in
Guatemalan court upholds top prosecutor's ouster
HONDURAS
Democracy
MEXICO
In Apatzingán:Mexican Vigilantes Enter Key City in Michoacán State
Vigilantes Aim to Take Control of City from Organized Crime Group
THE AMERICAN VIGILANTE VERSUS THE MEXICAN CARTEL
Sochi 2014: 'Mexican prince' ready to hit slopes in Mariachi suit
Well, he already was successful lobbying against soft drinks: Look who's giving advice to Mexico City? Señor Bloomberg. I suggest he brush up his Spanish,
Yo soy honoredo that Presidente Obamba que appointedo mi as el officialo translator de Españish para el Obambacare websitero. Si can puede!

— Miguel Bloombito (@ElBloombito) January 13, 2014
NICARAGUA
Nicaragua: Ortega allowed to run for third successive term
PANAMA
Panama Canal work stops in $1.6bn row
The Spanish-led consortium working on a project to widen the Panama Canal confirms work has been suspended amid a row over cost overruns.
PARAGUAY
Julia Marino becomes Paraguay's first Winter Olympian
PERU
400 Dead Dolphins Washed Up on Peru Beaches in January
PUERTO RICO
Networks Completely Ignore $70 Billion Puerto Rican Debt Crisis
Puerto Rico Downgrade Puts Bond Deal in Spotlight
Investors are looking beyond the junk-rated credit of Puerto Rico to see if it can sell debt needed for short-term finances, lay groundwork for economic recovery.

URUGUAY
Uruguay's president nominated for Nobel Peace Prize for legalizing marijuana
VENEZUELA
D.C. mayoral candidate's business to host Venezuelan government's pro-Chavez event
Toyota Halts Venezuela Production as Car Sales Fall
Venezuelans fume as government signals end to 'free' petrol
In a country where petrol is cheaper than water, ministers say prices must increase for the first time since a rise 15 years ago sparked deadly riots
The fascists in charge of Venezuela want to kill the press, while banging students
The Paradox Of Chavista "Planning": Even Simple Things Are Hard For Them
Antonio Pardo, A Venezuelan in Sochi (Important Update)
According to Alek Boyd and others, Mr. Pardo is not quite the feel-good story we made him out to be. Turns out he allegedly has links to Antonini Wilson and the suitcase scandal. State news media is falsely reporting he won a gold medal.
Venezuelan "skier" in #Sochi2014 has a Swiss bank, is partners with Carlos Kauffmann & Co. His brother's a partner of L. Oberto in St Barts
"esquiador" venezolano en #Sochi2014 tiene un banco en Suiza, socio de Carlos Kauffmann y cia. Su hermano es socio de L. Oberto en St Barts.

— Alek Boyd (@alekboyd) February 8, 2014
The week's posts and podcast:
"Smart diplomacy": Ambassador to Argentina may not even speak Spanish
Mexico: The most interesting skier in the world
Brazil: Cuban doctor seeks asylum
Argentina: Burning down the house
Venezuela: Squatting at the Presidential Mansion
Sochi: Airline loses Jamaicans' bobsled
Mexico: Behind the Peña Nieto-Fidel photo-op
Left turns: El Salvador and Costa Rica
At Da Tech Guy: Ask Fausta: Is now the time to travel to Latin America? The answer is yes.
Podcast: Elections in El Salvador plus other US-Latin America issues