Vast natural resources, great human capital, and yet, LatAm wallows in corruption and crime. This is not likely to change for the foreseeable future.
Why?
Belen Marty writes about one reason why:
LatAm's Socialist Countries Rival World's Worst in Institutional Quality
Zimbabwe, Libya Outrank Venezuela in Dismal Scoresheet for Bolivarian Republics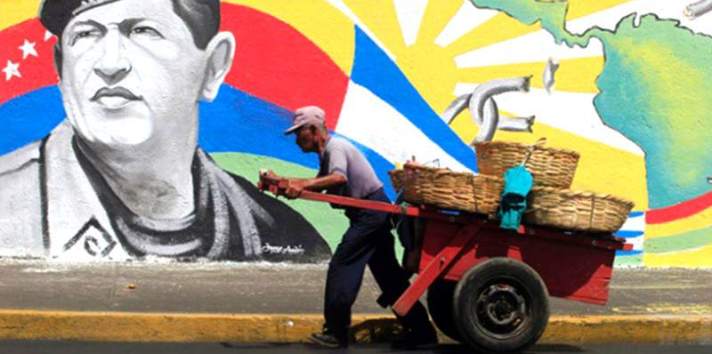 Latin-American countries with governments that claim to be pursuing a "socialist" agenda come out the worst in the latest Institutional Quality Index published by Argentina's Freedom and Progress Foundation, with several regional nations ranking alongside countries such as South Sudan, Zimbabwe, Eritrea, and Gabon.

Argentina, governed between 2003 and 2007 by the late former President Néstor Kirchner, and by his spouse President Cristina Kirchner since 2007, has fallen the most in the rankings over the last 10 years, dropping 50 places to occupy position 137 out of 193 surveyed nations. In 2014 alone, Argentina fell several places to be rated worse than China, Uganda, and Lebanon.
Hugo Chavez's legacy lives on,
Taking the same long-term view, the index shows how other regional countries have slid dramatically in the quality of their public institutions. Bolivia is down 99 places, Argentina by 33, Ecuador by 81, Venezuela by 75, and Paraguay fell by 61 positions, all since 1996.
Communism doesn't work: Cuba takes the cake at 192, one notch above bottom-ranked North Korea, even after US$300million and 3 million tourists last year alone. Let's pause for a Capt. Louis Renault moment.
The report, authored by academic Martín Krause, takes an average of eight indicators used by recognized international organizations. Among them are the Index of Economic Freedom (Compiled by the Fraser Institute and the Heritage Foundation), Doing Business, the Rule of Law (the World Bank), and Corruption Perceptions (Transparency International).
The report, which you can read here in Spanish, concludes,
En definitiva, aquellos países que tienen una buena calidad institucional o aquellos que la han mejorado, en particular en relación a las instituciones de mercado, y dentro de ellas aquellas que protegen la inversión y la actividad emprendedora, muestran un mejor desempeño económico y, con ello, ofrecen más oportunidades de progreso a sus habitantes.

[My translation:]
Definitely, the countries with good institutional quality or those which have improved it, especially in regards to market institutions, and within those, the ones that protect investment and enterprise, show better economic performance, and, along with it, offer their citizens more opportunities for progress.