First the Doctors' union warned that visitors will not get medical attention if they get sick during this year's games; now the stadium which will host the Opening Ceremony on Aug. 5 is laying off maintenance crews.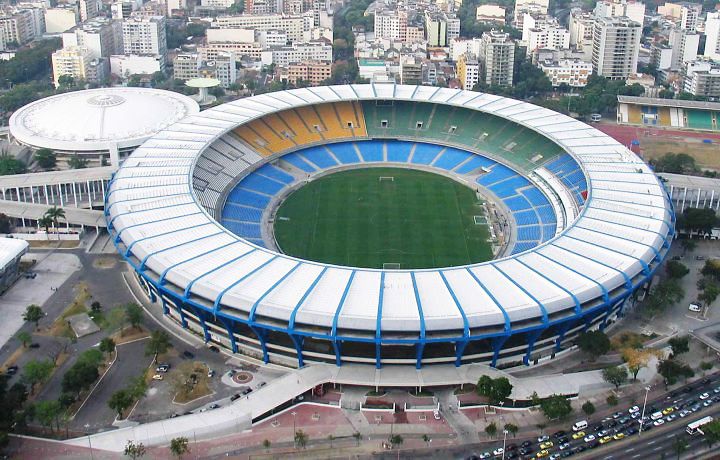 Brazil's iconic Maracanã stadium fired 75% of staff 7 months before Olympics
The slumping Brazilian economy and a wave of corruption scandals has put a wrinkle in preparations for this summer's Olympic Games. This week Rio de Janeiro's iconic Maracanã stadium, which will host the Opening Ceremony on Aug. 5, announced it's slashing its maintenance staff by 75% in an effort to cut costs.

The troubles facing Maracanã, one of many Brazilian stadiums operating at a loss, are causing nervousness ahead of the Games. The financial crisis is compounding concerns about slow preparations for the Olympics and Rio de Janiero's water pollution and utility problems. Electricity and water were recently cut off in the Nilton Santos stadium in Rio due to unpaid utility bills. The stadium is scheduled to host track and field competitions during the Olympics.

The whole situation has the feel of an international embarrassment in the making.
. . .
The decision to fire 40 staff workers at Maracaña stadium was made by a private consortium headed by Odebrecht, a huge construction company that has been managing the stadium since 2013 and is now implicated in the corruption scandals plaguing President Dilma Rousseff. Last June, Brazilian authorities arrested the company's top executive, Marcelo Odebrecht, and accused him of participating in a bribe scheme to win contracts from state-owned oil giant Petrobras.

The consortium announced it would be bringing in its own workers to the stadium and is negotiating a new operating contract with state authorities.
Lula & Dilma sold the World Cup and the Olympics as shinning symbols of Brazil's incipient entry as a world power.
The World Cup went $3.6 billion over budget.
The Olympics are going down the tubes.
And don't forget the zika virus.