I can hear Vin Diesel speaking in Portuguese.
Brazilian comic-book antihero out for revenge against corruptionThe Indoctrinator's battle against unscrupulous officials has made the character a cult hit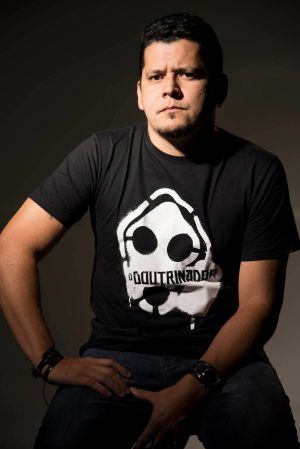 O Doutrinador is the creation of Rio native Luciano Cunha, who started the strip on line
The Indoctrinator appears to personify, in an extreme way, the indignation many Brazilians hold against the political class in their country, their bad feelings about government, and the protests "against everything" that has sprouted up over the past few years.

But Cunha's fans are just not typical comic-book readers. He believes people read his creation not because of the artwork but because of the message the main character tries to get across: that "some sort of justice" will be handed down against corrupt public officials.
Cunha isn't able to make a living from O Doutrinador. Any agents out there? I want to see him at Comicon, and getting bids on movie rights!
You can read O Doutrinador online. Here's the Facebook page.