Top Gear crew 'chased by thousands and ordered out of country'
"There were hundreds of them. They were hurling rocks and bricks at our cars. They were trying to attack us with pickaxe handles.
over a license plate that reminded people of the Falklands.
H982 FKL.
I kid you not.
The Argentinians call the Falklands the Malvinas, but, all the same, look at this,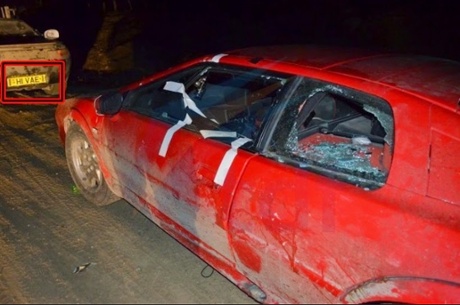 The locals had their two minutes of hate, and the lads needed police escort to get out of the country safely.
For the only accurate account of what happened in Argentina, read the Sunday Times tomorrow.

— Jeremy Clarkson (@JeremyClarkson) October 4, 2014