Five million copies are being issued this week following last week's massacre:
Air France bought 20,000 copies of Charlie Hebdo to distribute to passengers.
Spain's El País is all-in, not only showing the cover on the front page, but showing and translating into Spanish the special issue's centerfold (click on image to go to El País),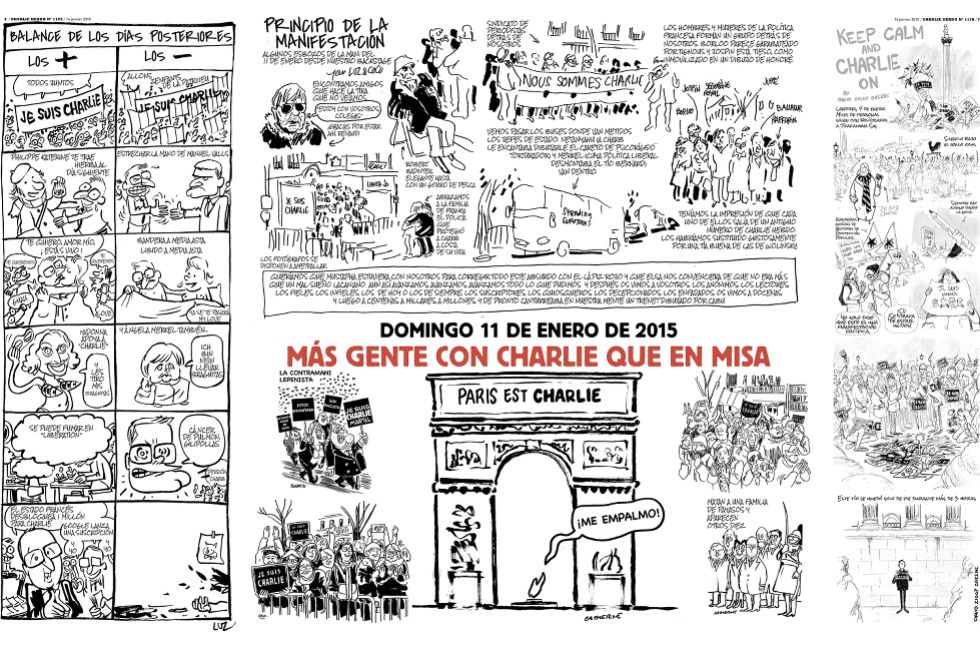 Contrast that with Sky News's anchorwoman:
and Pope Francis:
Pope Francis said Thursday there are limits to freedom of expression, especially when it insults or ridicules someone's faith.
It's a good thing the pope can express his opinion freely, without fear that someone may force him to STFU.
Bonus:
Where's the Lead in the Pencil?