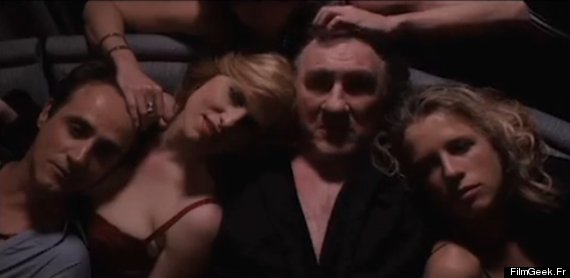 The trailer for Welcome to New York is no longer available on YouTube, but Gerard Depardieu played the part of Dominique Strauss-Kahn for free,
He's doing it for the pleasure of working with Abel Ferrara.
And perhaps a cut of the ticket office, no?
said he took the role because he does not like Strauss-Kahn. During an interview at the time, Depardieu called the former IMF chief "unpleasant" and "arrogant."
Considering his current avoirdupois, if I were a casting agent, I'd suggest that he play a nice guy, send him a fleece jacket, & have him star as governor of NJ.