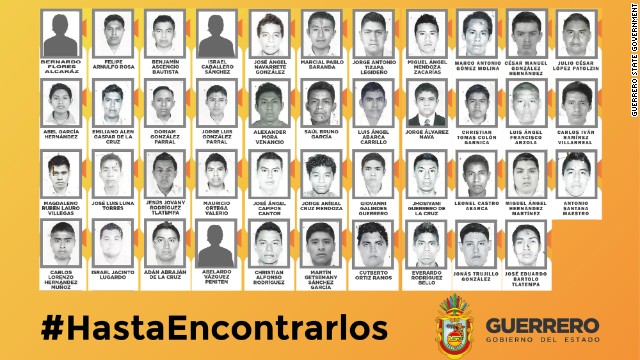 The head of the human rights division at Mexico's Attorney General's Office has resigned. Prior to that, Mexico's Attorney General resigned under pressure over the investigation of the kidnappings and murders of 43 students last year in Iguala:
Mexico's top human rights prosecutor resigns in midst of political storm
Questions over government inquiry into Iguala massacre costs Peña Nieto official her job
According to official figures, there are more than 25,000 missing-person cases in Mexico.

In March, National Human Rights Commission president Luis Raúl González urged the Peña Nieto administration to introduce fast-track legislation to deal with torture and forced disappearances.

Besides the Iguala case, the Mexican government has also been under pressure over the killings of 22 alleged drug traffickers, reportedly at the hands of the military in Tlataya.
The criminal conviction rate in Mexico is 1.8%.
[Post title corrected]