Suzette blames the Botox,
while Roger Kimball says it was "an extra dose of Geritol."
Whatever it was, it was creepy,
Who won?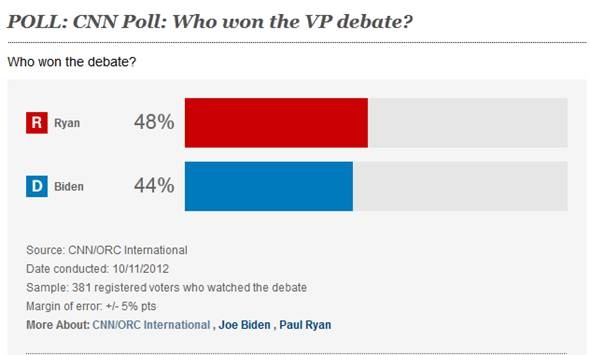 And I think women in particular will be sympathetic toward Ryan. They've all had to deal with boorish men who don't respect them. That's how Biden came off. Oh yeah.
And, an afterthought,
If you watched the debate with the sound turned off, who looks like POTUS material? Who looks deranged? No wonder Biden "created this disturbing atmosphere of anxiety."
UPDATE,
"At church dinners, I've sat a table away from that guy a hundred times. He's the guy everyone wants to get away from."