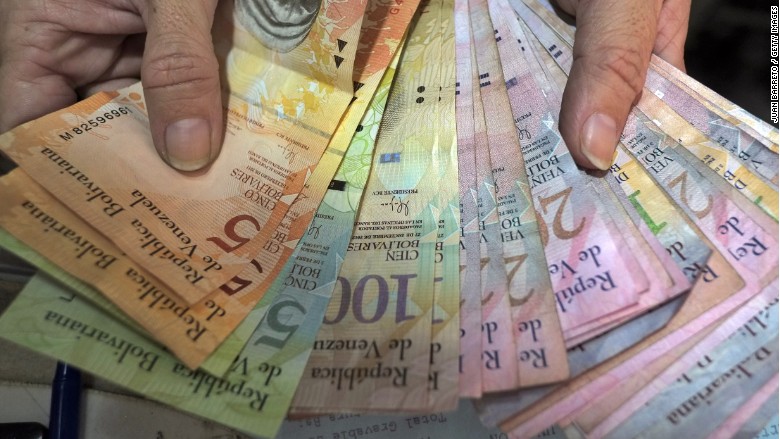 Andrew O'Reilly reports on the worthless currency:
Hyperinflation renders Venezuela a nation of broke millionaires
Amid rampant inflation, widespread shortages of everything from toilet paper to medicine and a failing economy, the Venezuelan government recently introduced three new bank notes into the market ranging from 500 to 20,000 bolivars.

But while somebody in Caracas can now carry 1 million bolivars in his billfold, in terms of U.S. currency those 50 bank notes are only worth only about $300 on the country's black market and one bill is valued at less than $6.
And Venezuela's Number One! . . . in the misery index.
But wait! There's more: 2017 will make 2016 look like child's play.