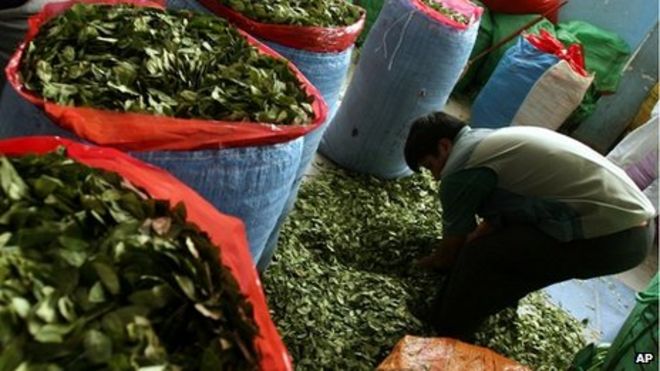 At Panampost:
Colombia: Criminal Gangs Take Control of FARC Coca Production Regions
A report published by the 9fficial "Grupo de Monitoreo" (monitoring group) on the peace agreement between the Colombian government and FARC guerrillas warns of the intention of the Colombian Gaitanista Self-Defense Groups (ACG), an alliance between two criminal gangs known as "El Clan del Golfo" And "Clan Usuga," to take control of the the Urabá area in Antioquia, a highly important coca-growing region, in order to expand cultivation, encourage desertion in the ranks of other armed groups, and become the overlords of the territories abandoned by the FARC, who will now be heading to so-called "pre-grouping zones" to await transitional justice.

Peasants of the sector say that the criminal gang is responsible for the kidnapping, torture, and murder of José Yeimer Cartagena on January 11, 2017, who was the vice president of the Campesino Association of Alto Sinú and who had led campaigns against the eradication of coca crops in the area.
At InSight Crime: Colombia Port Town in Bloody Battle Over Former FARC Turf
Illegal armed groups like the so-called Gaitanista Self-Defense Forces of Colombia (Autodefensas Gaitanistas de Colombia – AGC, also known as the "Urabeños") and National Liberation Army (Ejército de Liberación Nacional – ELN) guerrillas are arriving in areas where rebels from the FARC's 8th and 29th Fronts, and the Daniel Aldana and Mariscal Antonio José de Sucre Mobile Columns, had previously operated. Local groups are also appearing, putting the civilian population at risk; this was seen recently in the mass displacement that occurred on January 5 in the Pital de Costa area, in the northern part of Tumaco.