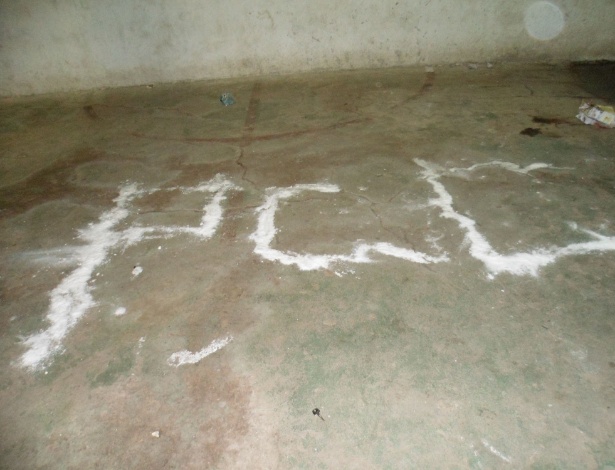 The stuff gets real: Brazil's largest criminal organization, the PCC (Primeiro Comando da Capital – First Capital Command) is recruiting Colombian FARC members (emphasis added),
as it seeks heavy-weapons and other expertise to help expand its hold over Latin America's drug trade, investigators and officials in both countries say.

Defense and foreign ministry officials from both nations are scheduled to meet Tuesday in the city of Manaus in the Amazon region to share information on how the Brazilian criminal organization, the First Capital Command or PCC, is working to hire guerrillas in Colombia, some of whom opted not to participate in peace talks in that country. Colombia's government last year signed a peace pact with the Marxist rebel group, the Revolutionary Armed Forces of Colombia, or FARC, and most of its 6,000 fighters are now preparing to disarm.
The PCC wants to fight the Brazilian military, wipe out competition from other gangs, and deal directly with Colombian cocaine suppliers – whose coca production surged by 46% from 2014 to 2015.
The gang is seeking .50-caliber machine guns, which are capable of taking down helicopters and perforating bulletproof cars, as well as to enlist parts of the FARC's network of seasoned fighters and expert bomb makers
Additionally, InSight Crime reports that the PCC is using Uruguay as a transit point for international drug trafficking operations in Africa and Europe, and operating in Paraguay and Bolivia. InSight Crime has noted that
PCC is capable of organizing drug trafficking operations and sending drug shipments abroad, as well as controlling shipments of marijuana and cocaine in both national and regional markets.
Italy's 'Ndrangheta mafia (which handles up to 80 percent of Italy-bound cocaine) is one of the PCC's European partners.
Last week the Colombian government and the FARC announced a joint plan to fight against coca production.
Cross-posted at WoW! Magazine.