on corruption charges related to Austral Construcciones, owned by Lázaro Báez involving contracts from 2003-2015.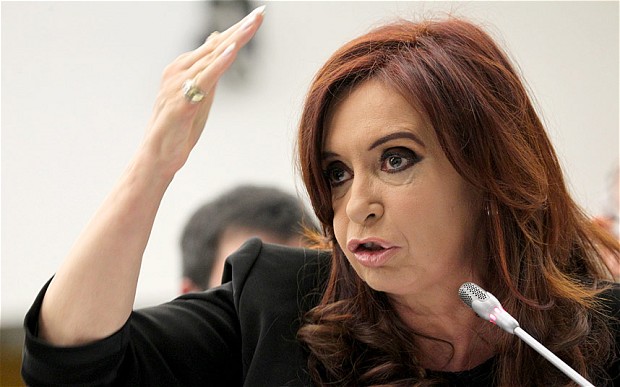 Former Argentine President Cristina Kirchner Indicted in Corruption Case. Indictment is connected to infrastructure projects awarded to company owned by a close associate
On Tuesday, Judge Ercolini said many of the road projects in Santa Cruz were awarded to construction company Austral Construcciones. The company is owned by businessman Lázaro Báez, with whom the Kirchners had long-standing business ties dating back to when Mr. Kirchner was governor of Santa Cruz in the 1990s.

The judge, who ordered about $640 million in Mrs. Kirchner's assets be frozen, wrote in the document that the former president had played a chief role in a scheme to divert state resources to Austral.

The document said Mrs. Kirchner and her husband created the institutional setup for the corruption ring to succeed and passed decrees that allowed funds to be directed and controlled so that they reached Mr. Báez through the awarding of public-road works.
The NYT reports,
The charges focus on 52 projects in the southern province of Santa Cruz, where Néstor Kirchner was governor for more than a decade until he became president of Argentina in 2003.
Cristina was also indicted this year on charges that she ordered the country's central bank to illegally trade derivatives, costing the country about $5.5 billion. She's under investigation in several other cases.
Related: