Many questions on the aftermath of Monday's crash of the LaMia airlines charter flight  carrying the flight crew, about 20 journalists, and the Associação Chapecoense de Futebol, a Brazilian soccer team traveling to the finals of the Copa Sudamericana.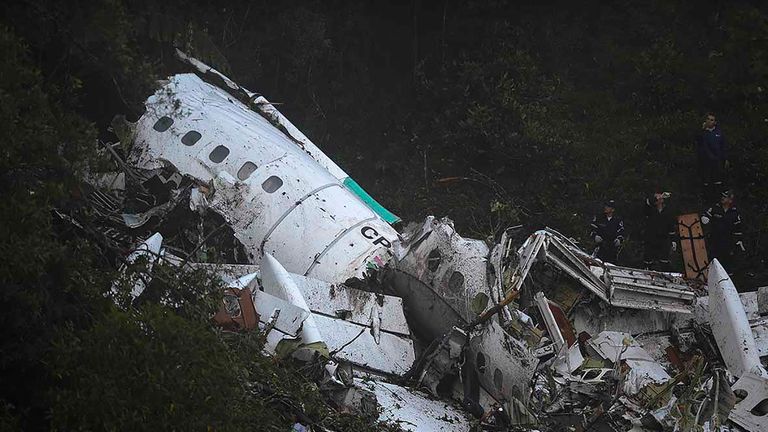 WSJ: Plane's Fuel Capacity Questioned as Colombia Identifies Crash VictimsFlight trajectory at limit of Avro RJ85's listed range
Authorities suggested a fuel shortage may have caused the crash as questions emerged about the use of a relatively short-range aircraft to make the transcontinental trip between Santa Cruz, Bolivia and Medellín, Colombia.

The distance between the two cities, according to Google Earth, is about 1,845 miles. The Avro RJ85's maximum range with a full tank of fuel is 1,842 miles, according to a fact sheet on Airliners.net.
Sabrina Martín at Panampost: Chavismo and Corruption? The Dark Past of LAMIA Airlines
According to reports from international media, the pilot of the downed plane,  also appears to be the owner of the airline. It is highly unusual that the owner of an airline would also be piloting one of its aircraft.

Marca is also confirming this report, also suggesting that the downed plane was the only one of the company's three that could fly, as the other two aircraft were being repaired at the time.

With all the mystery swirling around LAMIA many questions remain: Where was all that money going? Where were these supposed 12 aircraft that were already assembled and in the stage of certification and were obtained through the China-Venezuela agreement?
⚽️🇧🇷🎞 CONFIRMADO: El estremecedor audio del copiloto de Avianca que narra lo sucedido con el avión de #Chapecoense. pic.twitter.com/XnMuARWFF3

— Pipe Sierra (@PipeS_27) November 30, 2016