With weeks to go before U.S. election day . . .Bloomberg Businessweek: Univision Needs Clinton Win For FCC Relief
ARGENTINA
Pope Francis makes Argentina's "gaucho priest" and 6 others saints
BRAZIL
One picture says it all,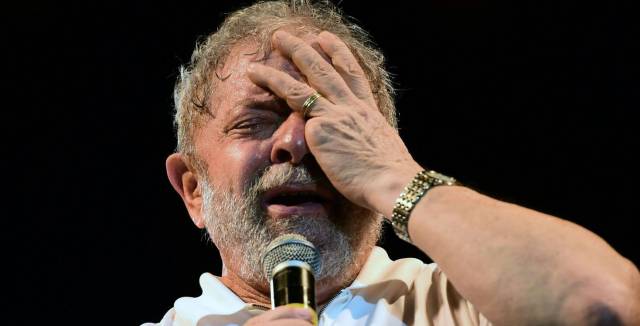 Brazil's Lula faces third set of corruption charges. Court cases could spell the end for former president's hope of political comeback. One can hope.
COLOMBIA
Spain's El País cries salty tears over evangelicals: How Colombia's Evangelists undermined the peace referendum. Government underestimated power of group in run-up to vote on peace accords with FARC. I don't think the translator realized that the word evangelists usually refers to itinerant preachers or the four writers of the Gospels, Matthew, Mark, Luke and John.
CUBA
Journalists Arrested in Cuba for "Illegal" Reporting of Hurricane Matthew
EL SALVADOR
MS13 Pooled Resources to Fund 'Elite' Unit: Report
HAITI
Under Hillary Clinton, US Officials Asked Haitians, Do You Like Bill?
The State Department would not say how much the agency paid for the polling in Haiti. The polling firm, Greenberg Quinlan Rosner Research, was paid nearly $4 million for political polling in the 2014 campaign cycle, almost entirely by Democrats, according to the Center for Responsive Politics. Stan Greenberg, the research firm's chairman and CEO, served as Clinton's pollster during his 1992 run for president.
MEXICO
Mexico's Zapatista rebels to field a presidential candidate
Mexico Expects to Extradite 'El Chapo' to US in 2017; if he's still alive, that is.
PANAMA
Offshore secrets of Brexit backer Arron Banks revealed in Panama Papers. Financier who spent £7.5m funding Nigel Farage's Leave.EU campaign linked to tax haven companies in British Virgin Islands and Gibraltar
VENEZUELA
Trickle-Down Effects Of Rapidly Deteriorating Venezuela