In Brazil, former president Lula is
saying criminal charges leveled against him are aimed at reversing gains made by working people under 13 years of rule by his leftist Workers' Party.
. . .
Authorities said Mr. da Silva directed a "criminal orchestra" that skimmed $6.2 billion reais ($1.9 billion) from inflated contracts at Petróleo Brasileiro SA, funneling the money to the Workers' Party and its allies to personally enrich themselves and to sway votes in Congress to keep a lock on power.
Lula says so because by now prosecutors labeled him the kingpin at the center of Brazil's largest-ever corruption scandal, and things are not looking good.
Considering the amounts of money involved, the sheer volume of the corruption, and the length of time it lasted, it is amazing that Lula's prosecution got this far. Lula's probably the most amazed of all.
Meanwhile, here in the USA,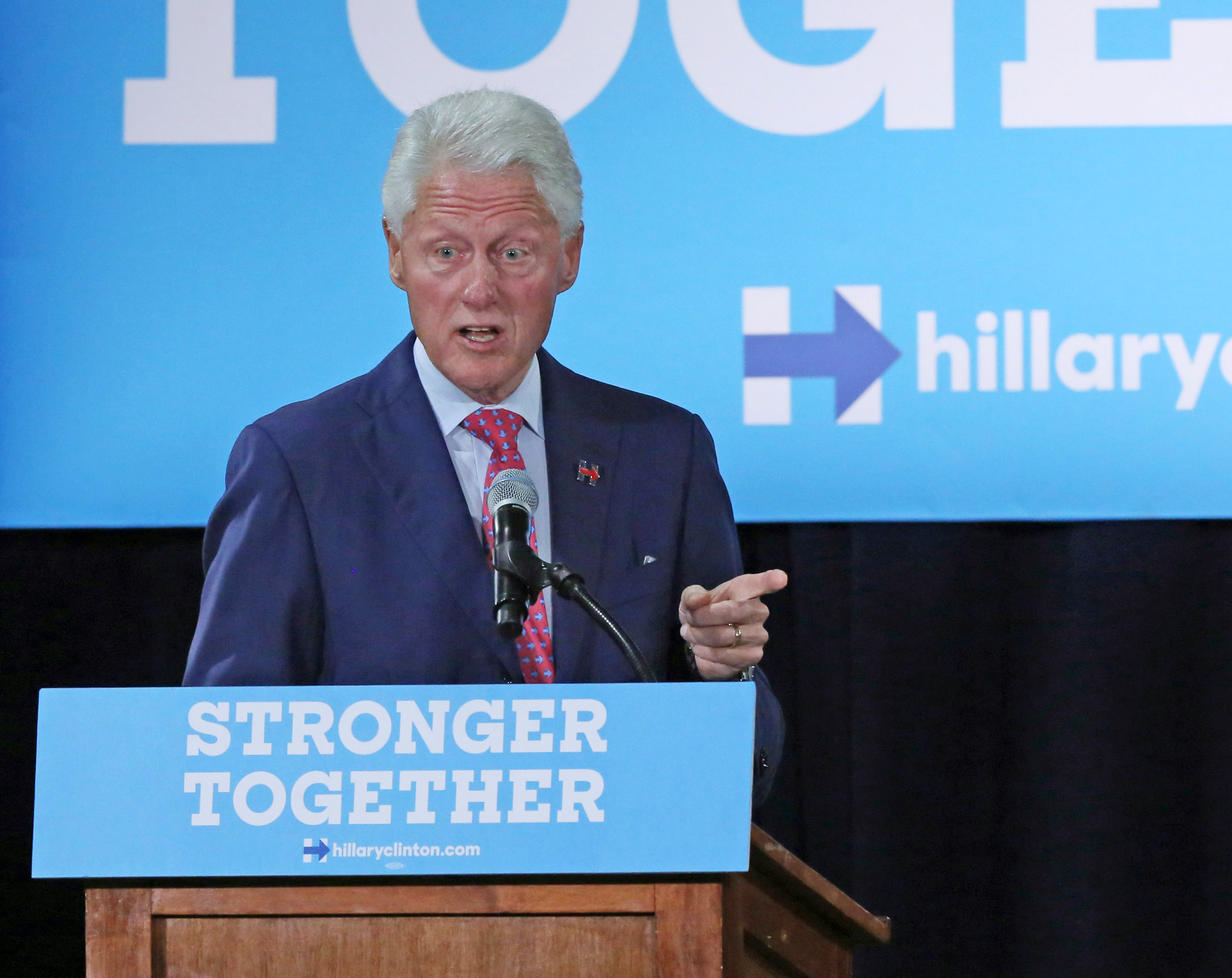 Last night I was waiting for the Ray Donovan season finale when I came across The Circus, Showtime's political "reporter" (read: Dem idolatry) show, where Bill Clinton promised that "making America great again" meant going back to what Arkansas was like in his benighted "white male" childhood. The
Washington Times
 reports
During a campaign event Wednesday for his wife Hillary Clinton, the 42nd president said Mr. Trump's rallying cry to "Make America Great Again" is a racist dog whistle to white Southerners.

"That message where 'I'll give you America great again' is if you're a white Southerner, you know exactly what it means, don't you?" Mr. Clintonsaid. "What it means is 'I'll give you an economy you had 50 years ago, and I'll move you back up on the social totem pole and other people down.'"
Bill, who not only used the "Make America Great Again" when convenient, who forgets it was the Dems who filibustered the Civil Rights Act, and whose Clinton Foundation only spends 5.7% of its $92million budget on grants, is probably as astounded as Lula that his wife's presidential campaign is not looking good.
What is not surprising is that, having run out of arguments, both characters are now in panic mode.