Before the Olympics opened, they were 51% over budget, to the tune of $1.6 billion.. The country was in bad enough shape then.
Now the Games are on, and all sorts of stuff is still going on.
First the capybaras,
Forget Sand Traps, Olympic Golfers Need to Watch Out for Large Rodents Golf's return to the Olympics after 112 is being overshadowed on social media by the large rodents. How large? As large as a dog: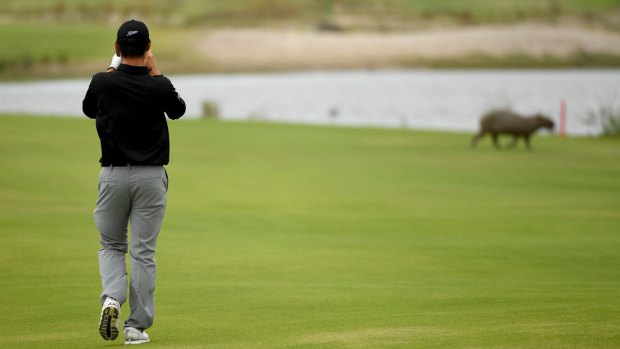 A big dog (emphasis added),
The animal, native to South America, is a semi-aquatic rodent that can weigh up to 100 pounds and can stand about 2 feet tall. It's the largest rodent in the world.
Then more body parts washed ashore:
Rio resident spots a SEVERED LEG floating in the water just a few miles from Olympics sailing events
– Gruesome find was made by a local yesterday in city's Guanabara Bay
– It came as Britain's Scott Giles opened up an unassailable lead nearby
– Sailing events on the bay in Rio are scheduled for the next four days
– Police were called after residents of Ilha do Governador saw male leg
And then a camera fell off and put three people in the hospital:
Aerial Camera Falls at Rio's Olympic Park, Injuring 3. Two women and an 11-year-old child were hurt by the camera's steel cables (video in Portuguese),
It's only Monday.