As if the average Mexican wasn't bullied enough already, Spain's El País reports that the cartels are extorting money from school teachers and their students: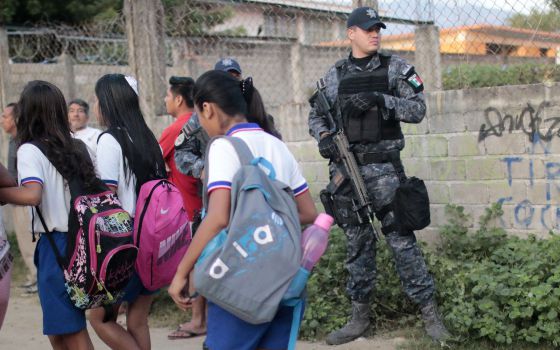 Cartels target Acapulco's classrooms for extortion schemes. Military posted outside schools after students and teachers refuse to attend classes
Recently, armed gunmen entered the classrooms at 14 schools, and robbed and threatened all the students. Concerned about their safety, teachers stayed away from their classrooms for an entire month.
. . .
"They said that they were not going to class because they had received threats while at the same time they were being visited inside the school by people who were demanding money – they were being extorted," said the Guerrero state education minister, José Luis González de la Vega, in a telephone interview.
This is all about showing the locals who's boss, just in case anyone gets any ideas to the contrary.