Headlines:
Greek coast guard raids Bolivia-flagged freighter after Turkey stop, finds arms bound for Libya
Greece: Seized tanker Haddad 1 concealed 5,000 shotguns 'for Libya Islamists'
Greek authorities have discovered a gargantuan cache of weapons aboard a cargo ship headed to an Islamist controlled area of Libya.The coastguard said a search of only the first two of the 14 containers carried by the Bolivian vessel Haddad 1 had revealed almost 500,000 rounds of ammunition and 5,000 shotguns, of a type similar to that used by police, with no accompanying documentation.
And now the WTF moment (emphasis added),
The Haddad 1, a rusty 65-metre vessel built in 1976 and registered in the port of La Paz, was intercepted off Ierapetra, southeast of Crete, earlier this week, as it was heading to the Libyan city of Misrata.
Excuse me! "Registered in the port of La Paz"? What the hell?? La Paz is 12,000 feet above sea level (3,650 meters to be accurate), and is the de facto capital of a friggin' landlocked country: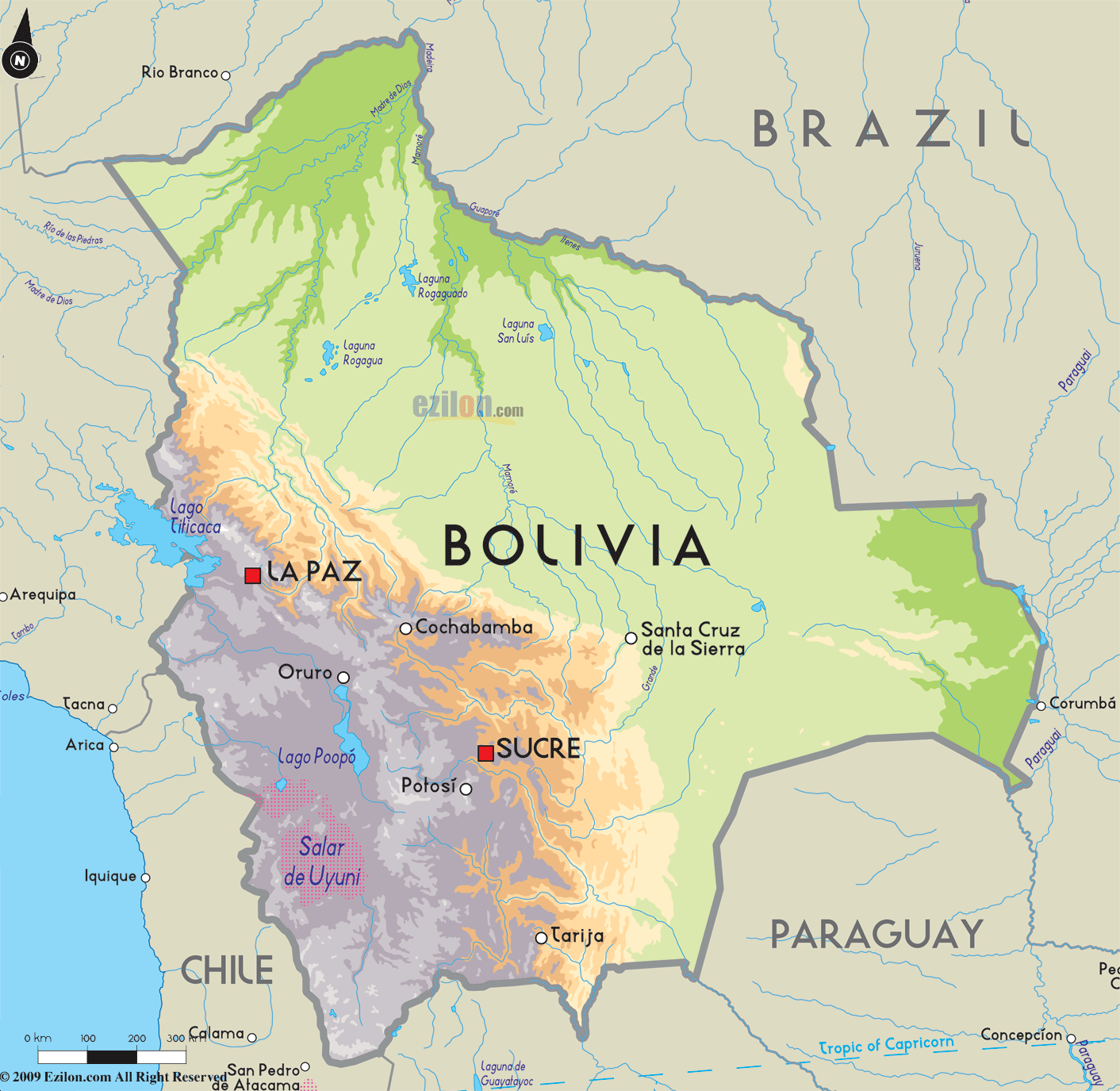 Greek media however suggested the Islamic State (Isis) local offshoot, a rival of Libya Dawn, based in nearby Sirte was to be the final recipient.
More on the ship's owner:
Equasis data shows IMS Hellenic operates another 14 vessels, all flying an array of flags from the following countries: Moldovia, Bolivia, Tanzania, Comoros and Togo. The ships collected a total of nine detentions between them from European authorities in the last three years. IBTimes UK was unable to contact IMS Hellenic for comment.
Likewise, Moldova is landlocked. I guess there's a demand among arms smugglers for ships sailing under the flags of landlocked countries to deliver weapons to terrorists.
Exit question to my readers who know about guns: Does this look like a shotgun to you? If so, what kind?
UPDATE:
Re: the shotgun, Jazz Shaw referred me to Torun Arms, from Turkey.
Update 2:
Jazz also pointed to the port of La Paz, Mexico, but all reports specify that the ship sailed under a Bolivian flag. This report states that the Bolivian government authorized it:
El Registro Internacional Boliviano de Buques (RIBB), que depende del Ministerio de Defensa, confirmó hoy que el barco mercante Haddad 1, detenido esta semana en Grecia por presunto tráfico de armas a Libia, operaba con bandera boliviana porque había sido registrado legalmente en el país desde enero pasado.

[My translation: The International Bolivian Ship Registry (RIBB) under the Ministry of Defense, confirmed today that the merchant vessel Haddad 1, detained in Greece this week for alleged arms trafficking to Libya, operated under the Bolivian flag because it was legally registered in the country since last January.]
Update 3:
Linked to by Jazz at Hot Air, who asks,
It's not the best quality picture in the world but I recognized the brand logo. Those are from Torun Arms, based in Turkey. (I should clarify at this point that when I say "Turkish arms" I don't mean they were supplied by the government of Turkey… just that they were manufactured there as near as I can tell.) The model is hard to determine, but it clearly seems to be similar to their vertical magazine M-12. These aren't duck hunting shotguns. I've run across Torun a few times in other stories over the years and as I recall they have some military contracts, so this may be a version they don't offer for public consumption. They're not cheap, either, so whoever financed this little party had plenty of cash on hand.

So who was shipping this much firepower to Libya, presumably to the Islamic forces controlling the area? And who paid for it?
Trending on BadBlue!