Bloomberg News went looking but couldn't find it:
China's Building a Huge Canal in Nicaragua, But We Couldn't Find It
The townspeople haven't seen any signs of canal workers in months. And the work that was done was marginal. A handful of Chinese engineers were spotted late last year making field notations on the east side of the lake; early this year, a dirt road was expanded and light posts were upgraded at a spot on the west side where a port is to be built.
Other Chinese projects in our hemisphere have not been doing all that well: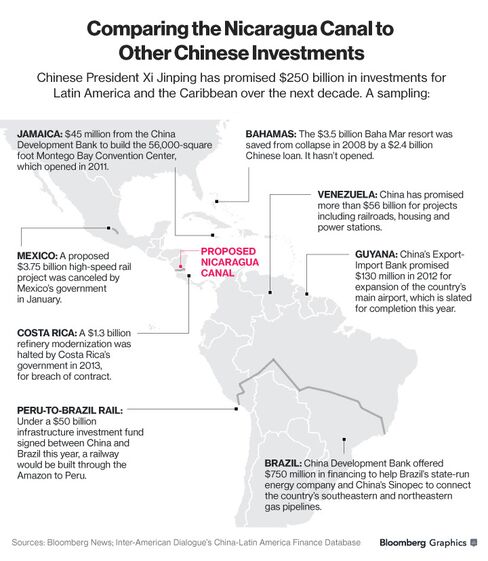 Last year I was saying The Nicaragua canal: Don't be the next Lord Crawley