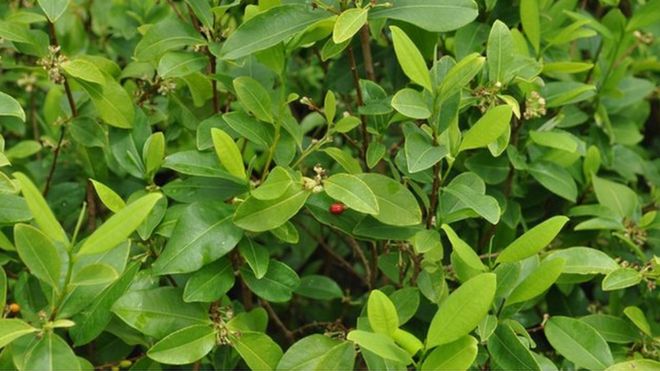 Mac Margolis at Bloomberg writes about Bolivia's Hollow Victory in the War on Drugs
Last week the United Nations Office on Drugs and Crime turned some heads. In a much-publicized press conference in La Paz, the UN announced Bolivia had reduced the amount of land planted with coca — the waxy leafed bush from which cocaine is made — for the fourth year running.
So far, so good, but (emphasis added),
Soon after the UN announced its survey, critics noted that the report focused on the coca leaf but omitted data on how much of the crop is being converted to cocaine. And without that data, the heralded fall in coca may be an optical illusion.
When it comes to trafficking and transport of cocaine,
One yardstick for the problem is the almost sevenfold rise in arrests for drug possession, up from 238 in 2000 to 1,456 in 2012, the last complete year for which Bolivia's National Statistics Office has published statistics.

Another is the spiking volume of drugs seized by police: from 1,300 kilos of cocaine in 2005 to 4,175 kilos in 2012, according to the same census.

. . .

Former national drug control minister Ernesto Justiniano told a nationwide television show last week that Bolivia's cocaine production amounts to a staggering 160 tons a year, double the figure for 2008.
Double. In seven years.
And the cartels are branching out: Bolivia: the New Hub for Drug Trafficking in South America
Bolivia now sits alongside the second biggest consumer of illegal drugs in the world: Brazil. Bolivia also borders the world's principal producer of cocaine, Peru, and South America's primary producer of marijuana, Paraguay. Meanwhile, Argentina is experiencing ballooning domestic drug consumption, particularly of "basuco" or "paco," a form of crack cocaine which can be produced in Bolivia. Even the domestic drug markets in Chile and Peru are growing.
Read both articles.