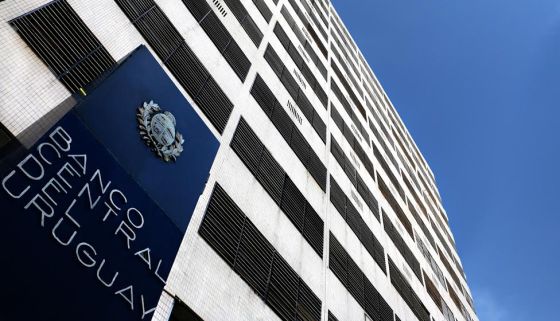 When currencies plummet, people are turning to the dollar. It's happening in Venezuela, and it's happening in Uruguay.
La "dolarización cultural" de Uruguay
La debilidad del peso no permite dejar atrás la tradición de comerciar con la moneda estadounidense (Uruguay's "cultural dollarization"
The peso's weakness doesn't allow leaving behind the tradition of trading in U.S. currency)
Magdalena Martinez's report lays it on the line:
En realidad, el billete verde sigue siendo una protección contra la inflación, un mal endémico para muchas economías latinoamericanas. Cada mes, a un ritmo del 7% u 8%, el avance de los precios se come el poder adquisitivo en pesos de los uruguayos.
My translation, emphasis added:
In practice, the greenback continues to be a safeguard against inflation, an endemic ailment of many Latin American economies. Every month, at a rate of 7% or 8%, the rise in prices eats away the Uruguayans' peso purchasing power.
Martinez's article quotes an economist who says that back in the bad old days inflation was 100%. I don't know if he meant 100% per month, but if he can't figure out that a monthly inflation rate of 7% to 8% compounds to an annual rate well exceeding 100%, maybe he ought to go back to school.
Steve Hanke has pointed out that dollarization allowed Ecuadorians
to import a vital element of the rule of law — one that protects them from the grabbing hand of the State.
Not surprisingly, Uruguayans took notice.