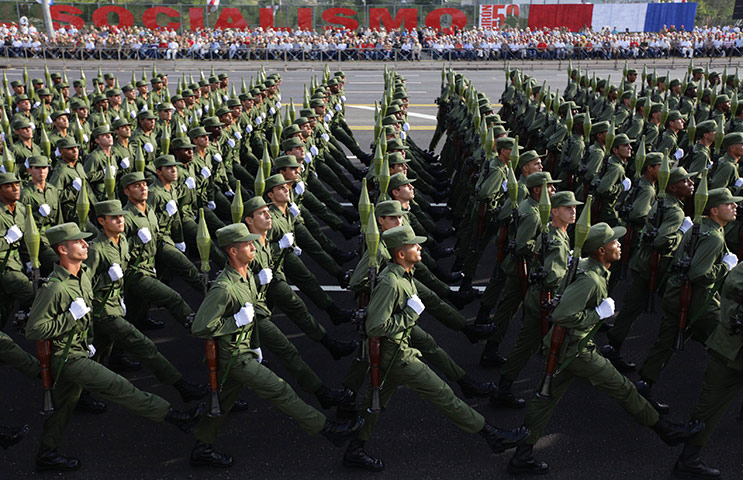 In Jose Azel's article, Cuba After the Castros: The Likely Scenario:
By some estimates, including the University of Miami's Institute for Cuban and Cuban-American Studies, the Cuban Revolutionary Armed Forces controls over 70% of the economy. Enterprise Management Group (GAESA), the commercial holding company for the Cuban Defense Ministry, is involved in all key sectors of the economy. Through government-owned subsidies, the company is heavily involved in tourism, retail sales, mining, farming and energy, and joint ventures with foreign investors.
The lede summarizes it:
The armed forces control 70% of the economy now. It's not likely they'll give that up for a free market.
At best, a China scenario.