Andorra?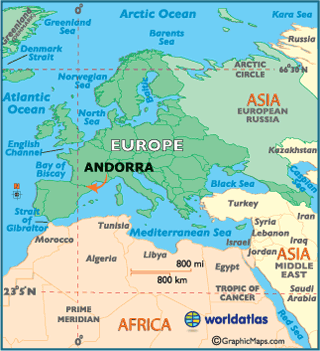 Yes, Andorra, the money laundering center.
The story is like something out of Chavistas en el imperio, only that the money was stashed in Europe and not the U.S.:
Andorra: CEO of bank accused by US of money laundering is arrested, will appear in court
The Treasury Department said BPA managers helped launder money, including $2 billion allegedly siphoned from the Venezuelan state oil company, Petroleos de Venezuela SA.

It also said one unnamed high-level BPA manager accepted "exorbitant commissions" to develop shell companies that helped launder the Venezuelan company's money.
Related:
How Russian, Chinese gangs use a tiny European state to wash 'dirty' cash