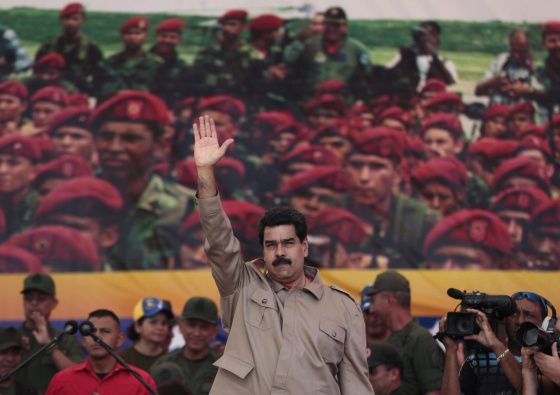 The Venezuelan government has authorized its military to fire upon civilians at rallies and public demonstrations:
The armed forces are now directed to use "potentially lethal force, whether with firearm or any other potentially lethal weapon", as last resort to "avoid disorders, support legitimate authority, and reject all aggression, confronting it immediately and by the necessary means."
( "uso de la fuerza potencialmente mortal, bien con el arma de fuego o con otra arma potencialmente mortal", como último recurso para "evitar los desórdenes, apoyar la autoridad legítimamente constituida y rechazar toda agresión, enfrentándola de inmediato y con los medios necesarios".)
The resolution makes no distinction between peaceful or violent demonstrations, and may most likely be unconstitutional (link in Spanish), but, as Emiliana Duarte points out,
There's a grim kind of tradeoff at play here: the government's relaxed brutality when it comes to Human Rights affords them the time to hesititate over the economic shitstorm that's creating the protests they will need to repress in the first place.

And, really, who's to argue against expediency for the sake of peace?
In other news, Key Evidence in Leopoldo López Case Allegedly Manipulated
Lawyers to File Criminal Complaint against Discrepancies in Court Documents.