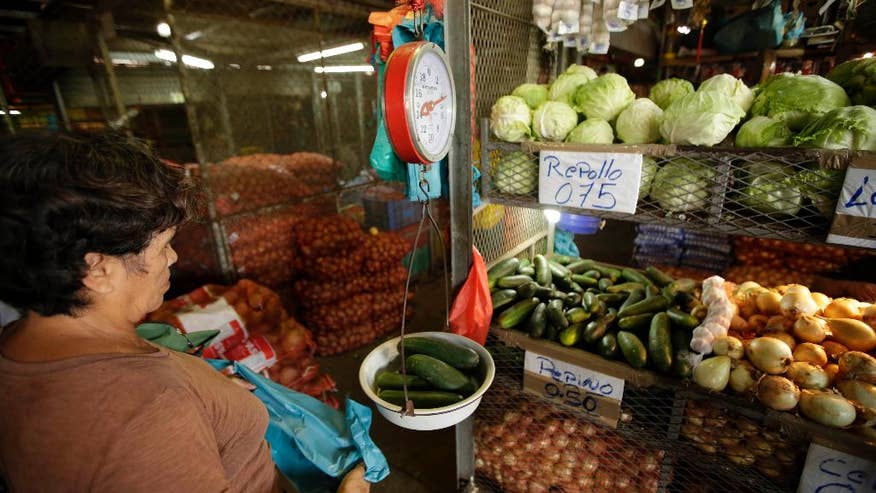 This is ri·dic·u·lous:
Panama President-Elect Promises Price Controls
Let's step away from the link for a moment, and ponder an economy with
8% average annual growth for the past four years

4.1% unemployment rate
4% inflation – double what it was in 2009.
The inflation part is troublesome, since according to official data, the current $335 price of the basic food basket (50 products that officials say is enough to feed a family of four for a month) has increased by 25% in the last four years.  The basic food basket has outpaced the country's inflation rate. Minimum salary is $475 to $625 a month.
So now President-elect Juan Carlos Varela, formerly top executive for Panama's biggest liquor company, has the brilliant idea of
imposing emergency price controls on 22 basic goods, everything from rice and eggs to cuts of meat.
The AP article mentions a woman who earns $500/month who
has to pool her income with other family members to feed the five adults and three grandchildren who live in her zinc-roofed home
If you lived with four other adults, wouldn't you expect them to pool in?
But I digress.
While campaigning Varela used to point out the price of lentils,
"You can't be allowed to mark up basic-need items 60, 70 or 80 percent," Varela said in a meeting with foreign journalists two weeks before the vote.
Of course, this has nothing, absolutely nothing to do with the fact that outgoing President Ricardo Martinelli is the billionaire owner of the country's biggest supermarket chain, Super 99, and Varela may be wanting to stick Martinelli one where it hurts, so to speak:
In 2009, Varela was elected vice president on Martinelli's ticket but they split acrimoniously two years later over Martinelli's effort to engineer a constitutional change that would have allowed him to seek re-election.
Every time price controls are installed, shortages follow, which will avail Varela with the opportunity to blame the shortages on Martinelli.
Hugo Chavez must be smiling in his grave.
UPDATE:
Panama elected-president pledges to normalize relations with Venezuela and Colombia
Venezuelan President Nicolas Maduro and Panamanian president-elect Juan Carlos Varela have pledged to waste no time in normalizing relations and re-launching diplomatic, economic and trade ties cut off two months ago, Venezuela's foreign ministry announced. Varela takes office next July first