Oh-oh: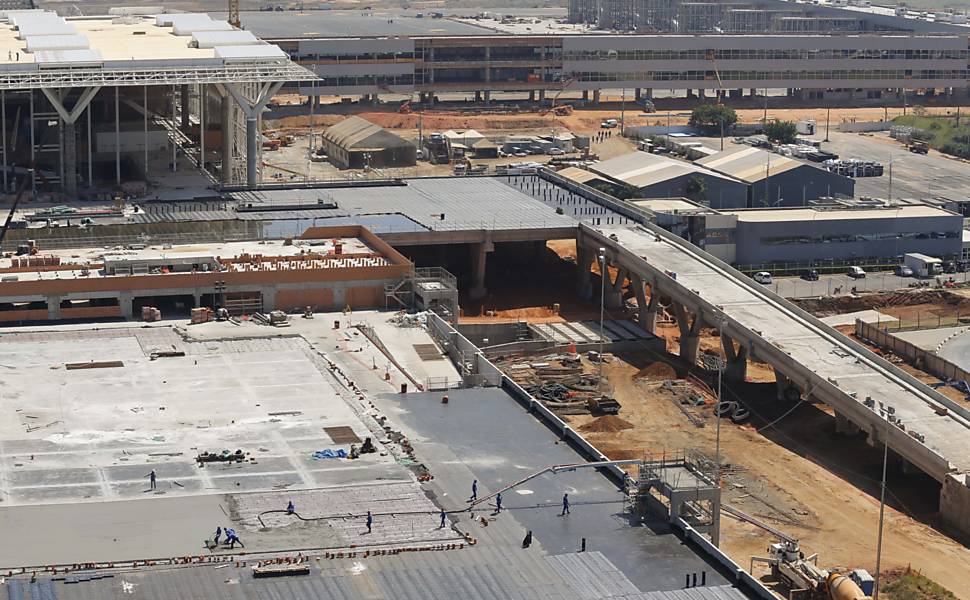 Brazil's Latest Airport Project Not Fully Ready For FIFA World Cup
The Brazilian media have been almost gleefully picking on its country's lack of preparedness for the FIFA World Cup matches that begin in June, with the latest news being that an airport won't be fully functional as planned.

It's not as bad as it sounds. The Viracopas International Airport in the interior São Paulo city of Campinas will surely be opened for its usual flights, but its newest R$2 billion ($800 million) terminal will not be ready as promised.
…
The airport terminal is not the only problem.

Expanding the roadway in and out of the airport, including areas for taxi service, also requires some new construction. But, again according to Folha, the consortium was only granted its go-ahead environmental permit on March 28. Ownership said that is enough time to expand the roadway before the May 11 deadline, and surely before the World Cup opening.
Not to worry – Putin's team will get there
For now, team aircraft from Russia, Japan and Portugal, among four others, as well as TAP Airlines will be the only aircraft allowed at the new terminal when World Cup soccer begins on June 12.
Still, the developer says the project will be "fully operational" by May 11.