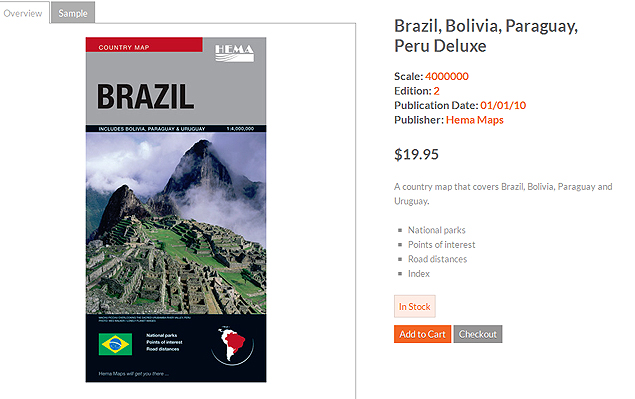 To err is human, and to misplace the ruins is definitely not divine, so today's Carnival is dedicated to Hema Maps, the publishers of this guidebook.
ARGENTINA
Wash, Rinse, Repeat: Argentina's Latest Crisis
THE TWO WORLDS OF BUENOS AIRES: MACRI'S LEGACY OF INEQUALITY
Erosion of Argentine Peso Sends a Shudder Through Latin America
The decline in Argentina's currency is the steepest since the country's economic collapse in 2002, and it is raising fears of a global slump in developing countries.
Currency controls in Argentina
Relaxation therapy
BELIZE
Belize and Guatemala agree on 'road map' to address the territorial dispute
Belize and Guatemala agreed at the headquarters of the Organization of American States on a "Road Map and Plan of Action", which has as its main objective the strengthening of the bilateral relationship between the two countries during 2014 in order to make concrete the holding of popular consultations to enable the consideration of the territorial dispute before the International Court of Justice (ICJ).
BOLIVIA
Bolivia 'to build first nuclear reactor'
Radio Serial About Evo Morales Debuts in Bolivia
BRAZIL
The Brazilian ranch where Nazis kept slaves
On a farm deep in the countryside 100 miles (160km) west from Sao Paulo, a football team has lined up for a commemorative photograph. What makes the image extraordinary is the symbol on the team's flag – a swastika.
New book claims THIS picture proves Hitler escaped his Berlin bunker and died in South America in 1984 aged 95
Fuhrer 'fled to Argentina and then Paraguay before settling in Brazil'
Hunted for treasure with a map given to him by Vatican allies, book claims
Author Simoni Renee Guerreiro Dias claims fascist actually died aged 95
Claims he had a black girlfriend to disguise his fascist background
Says her suspicions increased after she photoshopped a moustache [sic] onto the grainy picture and compared it to photos of the Fuhrer
World Cup protesters set fire to car
Brazil World Cup protesters set fire to car
Violence erupts on the streets of Brazil's largest city Sao Paulo as more than 2,000 demonstrators gathered to protest against the cost of the upcoming soccer World Cup
CHILE
Chile's president-elect chooses old faces for new cabinet
Chile's 33 miners still haunted by their past
Magic and Mystery: Isabel Allende
The best-selling author on her new mystery and why her work isn't so 'magical'
COLOMBIA
Cash for votes
COSTA RICA
Cato's ECONOMIC DEVELOPMENT BULLETIN NO. 18
Growth without Poverty Reduction: The Case of Costa Rica
Costa Rica needs genuine market reforms that eliminate the government's power to pick winners and losers or otherwise bestow favoritism. In the areas aforementioned, the country should

* Implement a neutral exchange rate regime either by allowing the colón to freely float against the U.S. dollar or by adopting the latter as the country's official currency.
* Abolish all tariffs on agricultural products as well as other regulations that provide monopoly powers to conglomerates that produce farm goods such as rice, beef, and sugar, and eliminate price controls on rice.
* Dismantle regulations that stifle domestic entrepreneurship, following the guidelines laid out by the World Bank's Doing Business project.
* Adopt a neutral and competitive tax regime that taxes all businesses domiciled in the country equally but at a low flat rate.
CUBA
Dissidents Arrested Ahead of CELAC Summit
RIP, Inter-American Democratic Charter
DOMINICAN REPUBLIC
Dominican Republic runaways told they cannot return to Stonyhurst College
The two pupils who ran away from Stonyhurst College to the Dominican Republic will not be allowed to return to school
ECUADOR
Ecuador airline suspends flights to Venezuela because of tickets' debts
Ecuadorean airline Tame has suspended flights to Venezuela, demanding 43m dollars in overdue payments for tickets. Some 80 passengers were left stranded on Thursday at the airport in the Ecuadorean capital, Quito. Tame says the Venezuelan Central Bank has not transferred any money to its account in Ecuador since April 2013.
EL SALVADOR
El Salvador Presidential Election Preview, 2014
Shaky truce: Is El Salvador's gang war really on hold?
GUATEMALA
Guatemala's Stranded Orphans
Unicef's pressure to stop international adoptions has tragic results.
JAMAICA
Mass Burial Site Claim
Police said to be aiding some criminals in the East
LATIN AMERICA
Latin America and the Caribbean: Congressional Priorities for 2014
MEXICO
The American roots of a Mexican militia movement
Many who have joined fight against Michoacan drug cartel once lived and worked in the U.S.
Knights Templar on quest for drugs efficiency
Mexican narco-gang diversifies into mining and iron ore export
PANAMA
Panama Canal Authority Says Proposal on Table That Could End Dispute
PARAGUAY
Six Hurt in Clash with Police in Paraguay
PERU
Peru Lawmakers Find Evidence of Graft Under Former President
PUERTO RICO
Your taxes just went up: Gobernador convierte en Ley medidas de COFIM
Puerto Rico: The next debt crisis?
Puerto Rico: Harbour of debt
The territory is imposing tough austerity measures as it seeks to allay investor concerns and issue new bonds
URUGUAY
A really big mess: Dead Sperm Whale Washes Up on Beach in Uruguay
Uruguayan Economy Minister Resigns Amid Airline Scandal
VENEZUELA
Carta abierta a @abc_es
Maduro sets limits on company profits and prison terms for hoarding or over charging
Venezuela decreed a new price control law that sets limits on company profits and establishes prison terms for those charged with hoarding or over-charging, part of populist President Nicolas Maduro's efforts to tame inflation.
Jeff Bezos will go to jail in Venezuela
Venezuelan Government Devalues Currency
Miami on the cheap? Venezuelans traveling to Florida face new restrictions
Will Venezuela default on its debts?
The week's posts and podcast:
CELAC: Maduro & Cristina want Puerto Rico's independence
The question the media should be asking about Menendez
Argentina And Venezuela: Chronicles Of Devaluations Foretold
Who is to gain from smearing Robert Menendez?
Argentina: Chronicle of a default foretold
Cuba: Success through ruination
Cuba: Michael Totten's road trip
Mexico: Michoacan's fighting priests
The BVI, China's new tax haven
Venezuela: Worst judicial system
At Da Tech Guy Blog:
UN Climate chief: Communism fights global warming
Cuba: What a "prosperous and sustainable socialism" looks like UPDATED
The week's podcast:
Venezuela & US-Latin America stories of the week