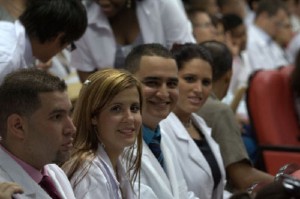 In the island prison, Cuba to Increase Wages for Doctors
The adjustments will be made on the basis of the wage scale, beginning with medical doctors, who are to receive a 100 percent basic wage increase.
That means they'll make $40/month.
They'll still need to supplement their earnings through other means, if they don't want to starve.
H/t Babalu.