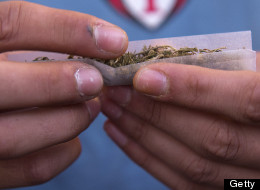 Before you rush to Uruguay to catch a bargain, keep in mind that under the new law it remains illegal to sell pot to children or foreigners, even when the country legalized marijuana:
Growers celebrate as Uruguay prepares to legalize marijuana cultivation, distribution.
They ought to celebrate, since no other country has moved to make the production and mass distribution of marijuana legal.
President Jose Mujica has the support of George Soros, and asserts it won't be partah-ee time,
"It is not like 'viva la pepa' (let the good times roll) and let's smoke freely and we go to the seaside boardwalk, no, no, no," said president José Mujica after his meeting with billionaire and philanthropist George Soros last week, who supports the legislation and has offered funding to evaluate the impact of the law.

Mujica, an ex guerrilla fighter, and Hungarian-American magnate George Soros, believe that legalizing the drug would be a strike against drug trafficking, a better way to control drug consumption and an opportunity to help those who suffer any drug disorder or addiction.
Apparently the legal marijuana will be sold in pharmacies for $1 per gram, which should leave room for a black market mark-up of another dollar or so.
"There's gold in them thar hills"