A friend recently recommended the French police thriller Spiral, and it's addictive.
The literal meaning of the French title, Engrenages, is closer to gears (as in the grinding of the judicial system) than to spiral, but Spiral is very apt.
Taking place in Paris, this is not, repeat, not a travelogue (in four seasons, there's only one shot of the Champs Élysées); it is the Paris of ugly rough neighborhoods, banlieus, and squats. The "French judicial system" means the cops can rough you up, strip-search you, and leave you in the clink for 3 days, and Miranda is the name of some girl, not of a SCOTUS decision regarding your rights.
A combination of Good Wife-type soap opera, CSI, and Law & Order, the characters are perfectly cast and the stories follow an arc through a season. Mostly Film has spoilers, but lists the main characters with great élan,
There's also all the usual mixed-bag of recurring characters that a show like this gathers over time, including one man who looks so very French it hurts…
My favorite so far is Judge Roban, with his perfect hair,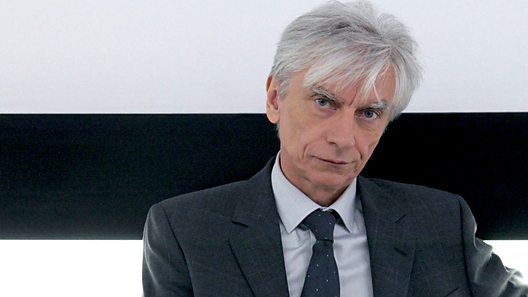 Mr. Selfridge fans will be happy to hear Grégory Fitoussi plays one of the lawyers.
Warning: Violence, sex, gore, and really foul language.
In colloquial gutter French with English subtitles that sometimes aren't great, but the show is worth the effort.
The Guardian blogs it.