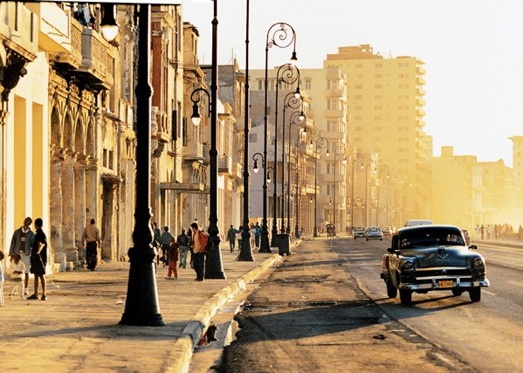 Alberto de la Cruz posts on Property Rights in Cuba where there are no rights and there is no property
As Cuba prepares to build a luxury golf resort on the island with clubs and residences for the exclusive enjoyment of foreigners and their hard cash, Cuban American attorney, Jose Manuel Palli, who is not a "hardline intransigent" Cuban exile by any stretch of the imagination, explains how according to the laws of the Castro dictatorship, there are no real rights to real property in Cuba. In other words, all the hoopla surrounding the recent "reform" to allow the sale and purchase of homes in Cuba is actually just that: hoopla.

According to the Castro constitution, all real estate in Cuba is owned by the state and the only "right" individuals have in regards to real estate is the right to occupy it. And as we all know, that is a right that is easily and often arbitrarily rescinded by the Cuban regime on a whim.
To put it simply, if you can't get title insurance and you can't mortgage it, you don't really own it, but read José Manuel Pallí's Analysis: Cuba's derechos de superficie: Are they 'real' property rights?