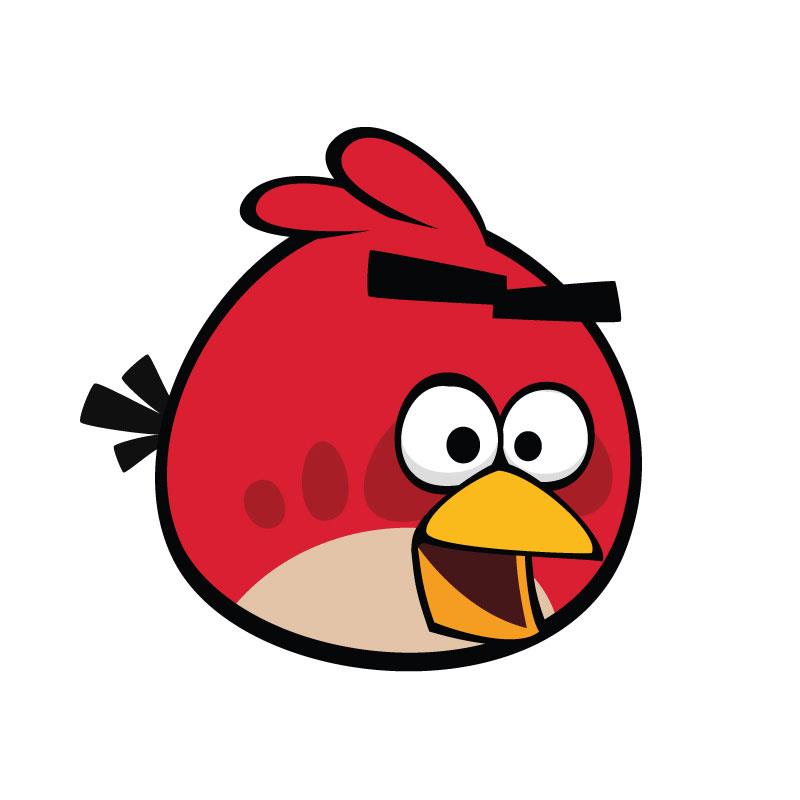 Last week Venezuela's acting president and presidential candidate Nicolas Maduro officially inaugurated his campaign by publicly stating that Hugo Chavez had spoken to him in the form of a bird (but apparently not as a parrot). In the spirit of the occasion (all puns intended), and in keeping with a red Chavista shirt theme, I'm illustrating this week's Carnival with the most famous red bird of all, the Angry Bird, instead of the usual map.
ARGENTINA
Argentina floods 'catastrophe' for La Plata, Buenos Aires
Emergency workers in Argentina continue to try to rescue residents stranded by flooding in Buenos Aires and La Plata
Pope Francis calls for aid for Argentina flood victims
Pope Francis has appealed for "civil and ecclesiastical institutions, as well as people of good will", to provide help to the victims of devastating flooding in Argentina that has left dozens dead.
Fears Ease of a Default by Argentina
BOLIVIA
Colombianos manejan una red de préstamos en Santa Cruz de la Sierra
BRAZIL
Rio Charges Three Men With Attack on American, French Visitors
Rio de Janeiro police said they have arrested a third suspect and sidelined two police officers after the rape of an American woman over the weekend.
CHILE
Smoking in Latin America
Stubbed out
A bastion of tobacco addiction introduces a ban
COLOMBIA
Santos´ invisible and elitist cabinet
CUBA
Religious persecution in Cuba rises in 2012
Beyonce, Jay-Z turn heads in Havana
Washington's 51-year embargo makes it illegal for U.S. citizens to visit Cuba for mere tourism, although tens of thousands of Americans travel there each year on academic, religious, journalistic or cultural exchange licenses.
Social Security says benefits can't be sent to Havana
The U.S. Social Security Administration makes it clear that benefits cannot be collected in Cuba.
ECUADOR
Chevron Embargo Would Not Affect YPF Deal -Ecuador Plaintiffs
A freeze on Chevron's funds in Argentina would not include any future investments the company would make in the country, according to a lawyer representing the Ecuadorian plaintiffs in the case behind the freeze.
GUATEMALA
Guatemala strongman trial hears litany of horrors
MEXICO
Are the Kaufman County Murders Connected To The Mexican Drug Cartels?
REPORT: MEXICAN DRUG CARTELS BEHIND INCREASING VIOLENCE IN THE UNITED STATES
Mexico's new president
Peña's promising start
A lot done, and quickly, but much more still to do
PARAGUAY
Paraguay's electoral alliances and land deals
PUERTO RICO
Puerto Rico-Born Labrador Top Republican on Immigration
Puerto Rico moves to overhaul public pensions
URUGUAY
Controversia por dura frase de presidente de Uruguay sobre Cristina Fernández
El mandatario uruguayo no se dio cuenta que los micrófonos estaban abiertos y se escuchó en la transmisión en vivo de una conferencia de prensa al sentenciar: "Esta vieja es peor que el tuerto"
VENEZUELA
Venezuela's snap election still pretty much all about Chavez
Nicolás Maduro Decide Solamente Decir "Chávez" Hasta Que Acaben Las Elecciones
Denuncian a Maduro de ser un agente de Cuba, fotos, video y audio
The week's posts and podcast
Venezuela: And now the Macarapana curse
Maduro: Cuba's Venezuelan Pawn
Thursday night tango and blogging
Yoani Sanchez in Jaime Bayly's show: en español
Crazy cult campaigning in Caracas: The shrine
Venezuela: Maduro opens his campaign by saying he talked to Chavez, who is now a bird UPDATED
Uruguay: Same-sex marriage approved by Senate
Argentina: Cristina's discomfort
Podcast: Silvio Canto's