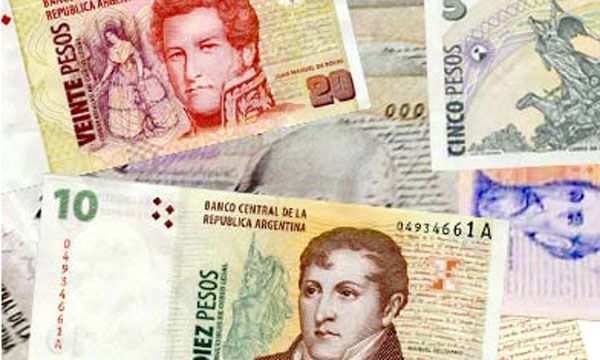 Another default coming up, since the creditors don't want to settle for 14 cents on the dollar,
Holdout creditors on Friday rejected Argentina's proposal to pay them about 20 cents on every U.S. dollar of bonds they own, leaving a U.S. appeals court to decide how to enforce a ruling that may push Argentina into a new default.

"Not only are the details of Argentina's proposal unacceptable and unresponsive; Argentina fails even to provide this court with meaningful 'assurances' that it will actually comply with its own proposal," said Theodore Olson, a lawyer for the holdouts, in a brief filed Friday.

Argentina's own math values the offer at $210 million, less than 15% of the $1.47 billion that holdouts were owed on their defaulted bonds as of March 1, according to the brief.
You may be thinking, "what the hey do I care?" The judges' decision could be seen as a precedent for sovereign restructurings around the world. Additionally,
Many analysts, including Mr. Werning, think the court will come down in favor of the holdouts. Under that scenario, Argentina would likely miss payments on its performing bonds until it is able to find a payment mechanism beyond the reach of U.S. courts.
You can count on that.
In other Argentina news, Argentina Freezes Gas Prices for 6 Months
Argentina has locked gasoline prices at April 9 levels in another bid to tame rampant inflation.
Over in Venezuela, Cristina visited Hugo's grave,
[Post re-edited to correct html.]