Neil Armstrong died on Saturday, August 25.
President Obama posted his tribute on his official Tumblr page,
Notice the last quarter moon in the above photo.
However, according to the U. S. Naval Observatory, on August 25, 2012, we had a first quarter moon,
Phase of the Moon on 25 August: waxing gibbous with 62% of the Moon's visible disk illuminated.

First quarter Moon on 24 August 2012 at 9:54 a.m. Eastern Daylight Time.
Which looks like this,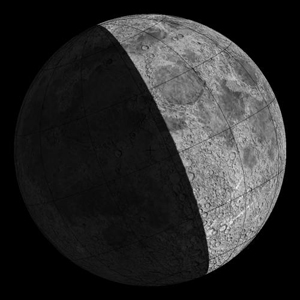 Perhaps the photo of Obama looking at the last quarter moon is a metaphor for his administration.