Since we're clearly too dumb to understand hard-core unemployment and budget deficits,
You might think Obama's greatest regret as President would be, oh I don't know, massive unemployment, crushing debt, or even a couple of hundred dead Mexicans.
"When I think about what we've done well and what we haven't done well," the president said, "the mistake of my first term – couple of years – was thinking that this job was just about getting the policy right. And that's important. But the nature of this office is also to tell a story to the American people that gives them a sense of unity and purpose and optimism, especially during tough times."
Mr. Obama acknowledged the dissonance between others' perception of his strength as an expert orator, and his own.

"It's funny – when I ran, everybody said, well he can give a good speech but can he actually manage the job?" he said. "And in my first two years, I think the notion was, 'Well, he's been juggling and managing a lot of stuff, but where's the story that tells us where he's going?' And I think that was a legitimate criticism."

Pressed by Rose about what he felt he needed to explain better to the American people, the president corrected that he wanted to do more "explaining, but also inspiring."
Ace has the graphic,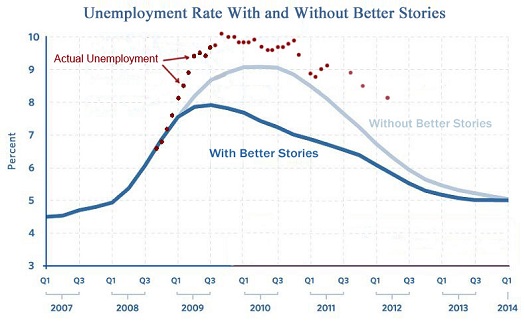 Elsewhere, Andrea Mitchell fell into her own outsourced trap,
ANDREA MITCHELL, HOST: Isn't it a winning issue for the White House fundamentally, granted that the Politifact folks and the Washington Post pointed out that the President's campaign ad on that issue had a lot, a lot of questions and a lot of questionable attack lines…

JOHN SUNUNU: No, they said it was wrong. A lot of questions is not right. It was wrong.

MITCHELL: Okay, if, but the point is that doesn't, isn't Mitt Romney more vulnerable than the President on this issue because there still is, the whole question of private equity of outsourcing? You could argue about when he left Bain Capital, and, you know, whether he was still getting money from Bain Capital and what some of the companies in Bain were doing, companies that did end up working overseas and sending jobs overseas.

SUNUNU: [Laughs]

MITCHELL But isn't it a bigger problem for Republicans than for the White House?

SUNUNU: No. When you've sent $500 million to Fisker and it goes to Finland immediately. When you send the solar money and it goes to Mexico. When you send the turbine money and it goes to Denmark. And we can go on all day. There is $29 billion worth of purchases that came out of this administration, outsourced jobs to foreign countries. Mitt Romney outsourced zero. Obama outsourced 29…

MITCHELL: Zero?

SUNUNU: Zero. He wasn't there when those issues came up.

MITCHELL: Well, first of all…

SUNUNU: [Laughs]

MITCHELL: …the $29 billion are not all outsourced from the administration because…

SUNUNU: Sure they are.

MITCHELL: A lot of those jobs still remained here. There are jobs, when you do a grant, Governor, there are jobs here as well as overseas.

SUNUNU: [Laughs] You're struggling, Andrea. You're struggling. [Laughs]

MITCHELL: Well, first of all…

SUNUNU: [Still laughing]

MITCHELL: …these are competing claims and we will get back to you with all of the numbers.

SUNUNU: Sure.
Where's the story, Andrea?