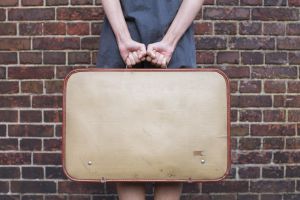 As the country hopes for a huge bailout, Spanish newspaper El País has an article in Spanish inciting Spaniards of all ages to legally look for work anywhere in the world, since Spain's unemployment rate is a mind-boggling 25%.
By "anywhere in the world", I really mean anywhere, including Communist China. The only continent they don't mention is Africa.
¿Hora de hacer las maletas? Un repaso a las oportunidades que hay fuera
El mercado laboral no levanta cabeza y emigrar es una salida cada vez más habitual.
Europa es el primer destino recomendado a los profesionales españoles.
Le siguen América Latina y EE UU. China ofrece oportunidades para los más arriesgados.
Time to pack your bags? A review of opportunities abroad.
The labor market is not recovering, and emigration is the most frequent alternative.
Europe is the preferred option for Spaniards.
Latin America and USA follow. China has opportunities for the most daring.
English-speakers in engineering, tech, and health-related professions are in demand. The article says that recruiters from Norway, Austria, Holland, Belgium, Denmark, Finland, United Kingdom, France and Switzerland are hiring Spaniards. Singapore, Israel are also hiring. The Latin American countries are ranked by most-restrictive (Brazil and Chile) to least restrictive. The only country they do not recommend is India.
They have a world map showing the local unemployment rates, and jobs in demand.
This is terrible in two ways: Spain had briefly recovered from the centuries-long diaspora of its best and brightest, most of which were not schooled but found education and opportunity in other lands (as my grandparents did). Now the brain drain is striking twice as hard, with Spanish engineers looking for work elsewhere, even unemployment among engineers is "only" 8%.
The article goes on to compare entrance restrictions among countries, and advises anyone contemplating China to look in medium-sized cities, settle for much lower pay, and, if you are going to live there while job hunting, to give yourself six months to learn the local language and have 4,000-5,000€ to live on.
It ends by saying,
Now all you need to do is to gather your courage and pack your bags. These countries offer a better job future than Spain. Without a doubt.
Back to the future, again.