making a triumphant tour of our hemisphere, while using Venezuela to bypass UN sanctions (h/t GoV):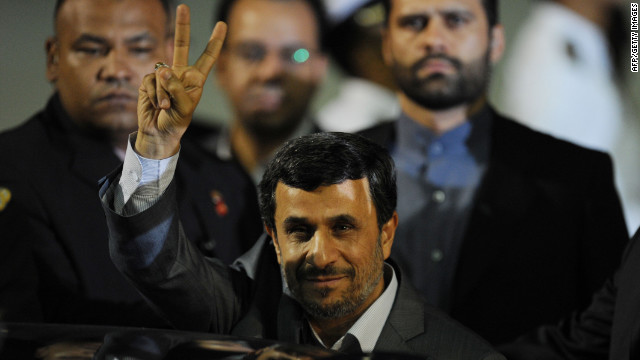 Ahmadinejad arrives in Venezuela
It's no coincidence that Venezuela is Ahmadinejad's first stop. Despite their cultural differences, Venezuela and Iran have found significant common ground: both are among the world's top crude oil exporters, and their leaders have become strong allies united by a fierce opposition to what they view as U.S. imperialism.
Ahmadinejad arrived at 6:30PM Sunday. Hugo didn't make it to the airport.
From there A'jad's heading to Nicaragua, Ecuador and Cuba.
Iran announced it's on the verge of starting production at its second major uranium enrichment site.
28488