Yallah! Mullah Dadullah's With Allah!; the BBC is less alliterative:
The Taleban's top military commander in Afghanistan, Mullah Dadullah, has been killed in fighting in the south of the country.
—————————————
Also via
Pajamas Media
, an article on the
Islamberg Jamaat ul-Fuqra compound near Hancock, New York
Islamberg is a branch of Muslims of the Americas Inc., a tax-exempt organization formed in 1980 by Pakistani cleric Sheikh Mubarak Ali Gilani, who refers to himself as "the sixth Sultan Ul Faqr," Gilani, has been directly linked by court documents to Jamaat ul-Fuqra or "community of the impoverished," an organization that seeks to "purify" Islam through violence.

Though primarily based in Lahore, Pakistan, Jamaat ul-Fuqra has operational headquarters in New York and openly recruits through various social service organizations in the U.S., including the prison system. Members live in hamaats or compounds, such as Islamberg, where they agree to abide by the laws of Jamaat ul-Fuqra, which are considered to be above local, state and federal authority. Additional hamaats have been established in Hyattsville, Maryland; Red House, Virginia; Falls Church, Virginia; Macon, Georgia; York, South Carolina; Dover, Tennessee; Buena Vista, Colorado; Talihina, Oklahoma; Tulane Country, California; Commerce, California; and Onalaska, Washington. Others are being built, including an expansive facility in Sherman, Pennsylvania.

Before becoming a citizen of Islamberg or any of the other Fuqra compounds, the recruits – – primarily inner city black men who became converts in prison – – are compelled to sign an oath that reads: "I shall always hear and obey, and whenever given the command, I shall readily fight for Allah's sake."
Read it all.
According to Google maps, it's only 129 miles from Chappaqua to Hancock; maybe Sen. Clinton would like to take a look the next time she's at home.
Gates of Vienna has a series of posts on Jamaat ul-Fuqra (see right sidebar) in the USA.

—————————————
The Anchoress asks,
Is it time for War Bonds?
—————————————
Bryn Terfel's in Utah and
The Anchoress
is keeping me posted. Here's one article,
Regular bloke with a golden voice
"You know what an Irishman is, don't you?" he asks, then answers with a twinkle: "A Welshman that could swim."
In the interview, he says that his favorite role was Falstaff. Here you have him:

While in Utah, Bryn sang Mendelssohn's "Elijah" with the Mormon Tabernacle Choir. Wish I'd been there.

—————————————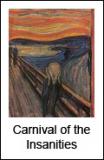 Happy Mother's Day to all my visitors.